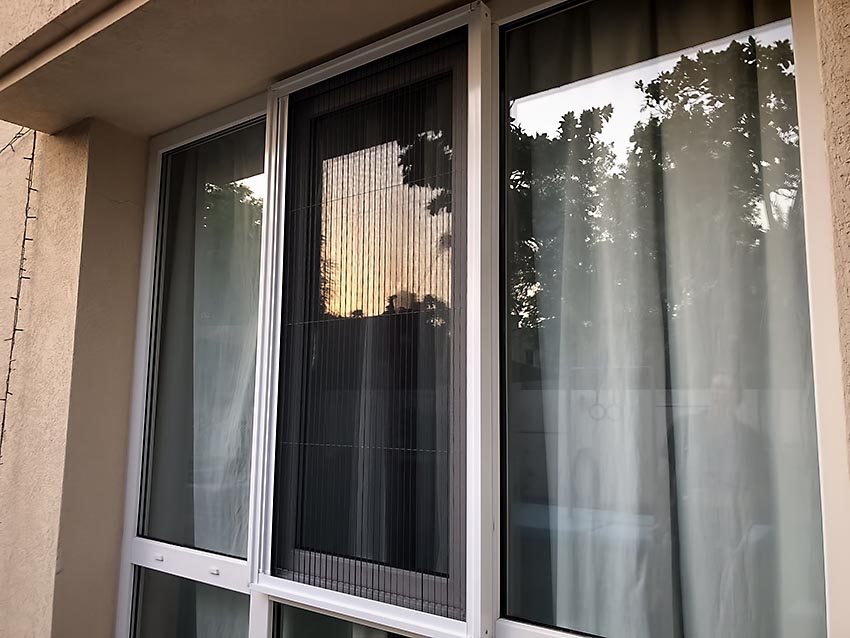 Cleaning your pleated screens will increase the life span of the mesh. Our recommended cleaning technique is detailed below:
Remove any large pieces of dirt and then wash with a moist sponge on both sides.
For a heavy soiled screen, use a neutral detergent diluted in warm water.
Do not use alkaline detergent, acid, alcohol based products or thinners as it may damage the mesh.
Do not use heavy gauge brushes as they may damage the screen.
To clear dirt from the lower rail, use a brush to remove the bulk and then clean with a vacuum cleaner.