Tired of torn and broken fly screens that are difficult to open and close?
FlyScreens.ae have introduced a range of retractable insect screens that look great and come at affordable prices. Their modern design provides the perfect solution for almost all villas and apartments in Dubai and across the UAE. With their robust aluminium frame and replaceable polyester mesh screen, they are designed to provide years of hassle free use.
For most hinged doors in Dubai we use the single sliding pleated screen solution. This screen comes in an aluminium frame that is installed unobtrusively in the existing door jamb. When not in use the mesh screen is tucked away into one side of the frame. To engage the screen you simply slide the mesh across the width of the door where it is secured with a magnet. This provides a simple and easy to use screen for all traditional standard doors.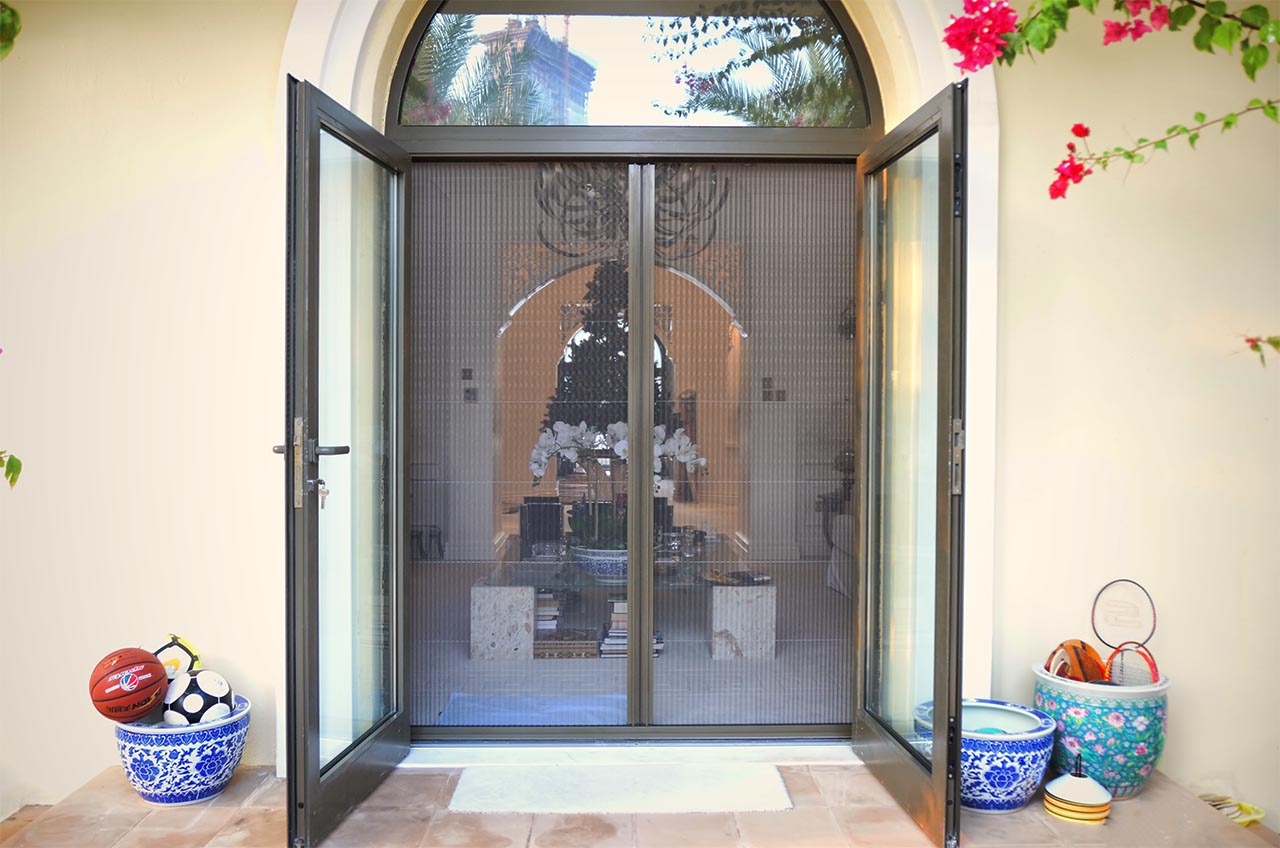 For French doors we recommend the use of a double sliding pleated screen. This screen uses two panels of mesh each stored on the two sides of the frame.
To use the screen, the mesh is slid out of each side and is joined in the middle by a magnet. This is a great option that allows you to both maintain a full unobstructed view and provide full insect protection when the French glass doors are open.
Bi-Fold and Large Openings
The trackless pleated mesh screen door is the perfect solution for French doors, bi fold, stacker doors and normal hinged doors. This system takes all the great features of the pleated screen but removes the bottom track. This allows for easy access through the screen as there is only a small 3mm high bottom guide on the floor.