The harsh Middle East sun is destroying normal cheap fibreglass fly screens found on many homes in Dubai and Abu Dhabi.
It's an unfortunate result of living in this sunny and hot environment that our fly and insect screens simply don't last. We've all experienced torn and damaged screens and constantly replacing them is a headache.
We've now introduced the Pleated Retractable Screen to the UAE as an economical solution to keep all bugs our of your home. These screens are designed to last longer than traditional fibreglass screens as they fold away when not in use. They therefore avoid the direct sunlight that accelerates normal screen damage.
Our screens are designed to fit almost all door and window openings found across the UAE. These functional screens look great and can be fitted within a week or two of contacting us.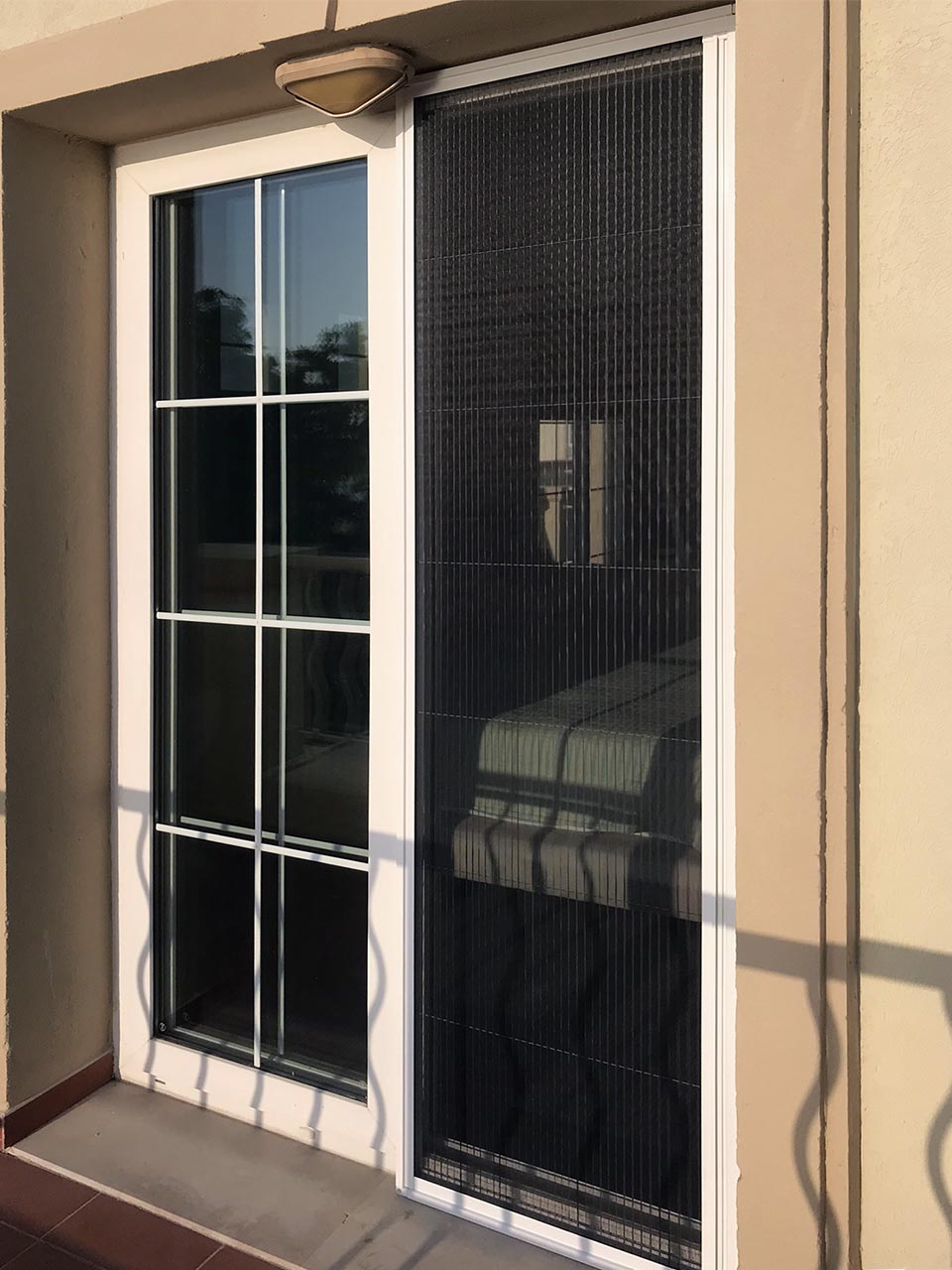 If you would like an obligation free measure and quote please contact us via phone, email or WhatsApp. We look forward to talking to you soon!