The harsh UAE weather is destroying normal fly and insect screens. The standard roll up fly screens found on many Dubai villas all eventually fail. And they are difficult to repair.
Now there is another option to protect your home from flys, mosquitoes and other insects.
Introducing the pleated mesh screen which offers an innovative way of solving your insect problem. These screens are designed to with a simply folding mesh system that removes the need for any mechanical parts. The mesh slides along a track and folds away when not in use.
They are secured in a tough aluminium frame that supports the polyester mesh screen. If the mesh screen is damaged then the mesh simply slides out and replaced with a new mesh.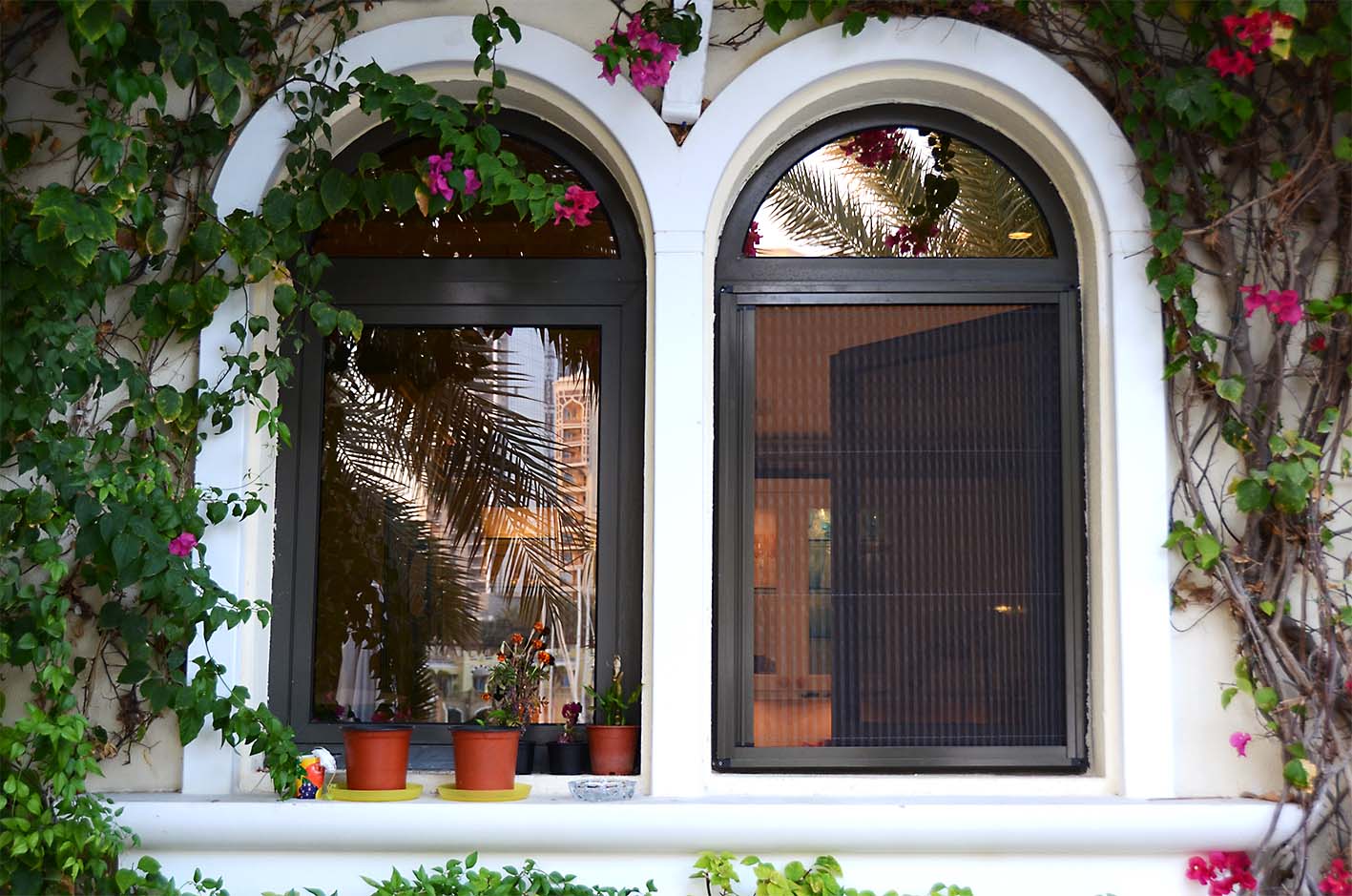 Secured in a tough aluminium frame.
The mesh is made from a hard wearing polyester.
Easy to repair and replace the mesh.
Designed to fit all window types.
The pleated screen provides great functionality when fitted to all windows.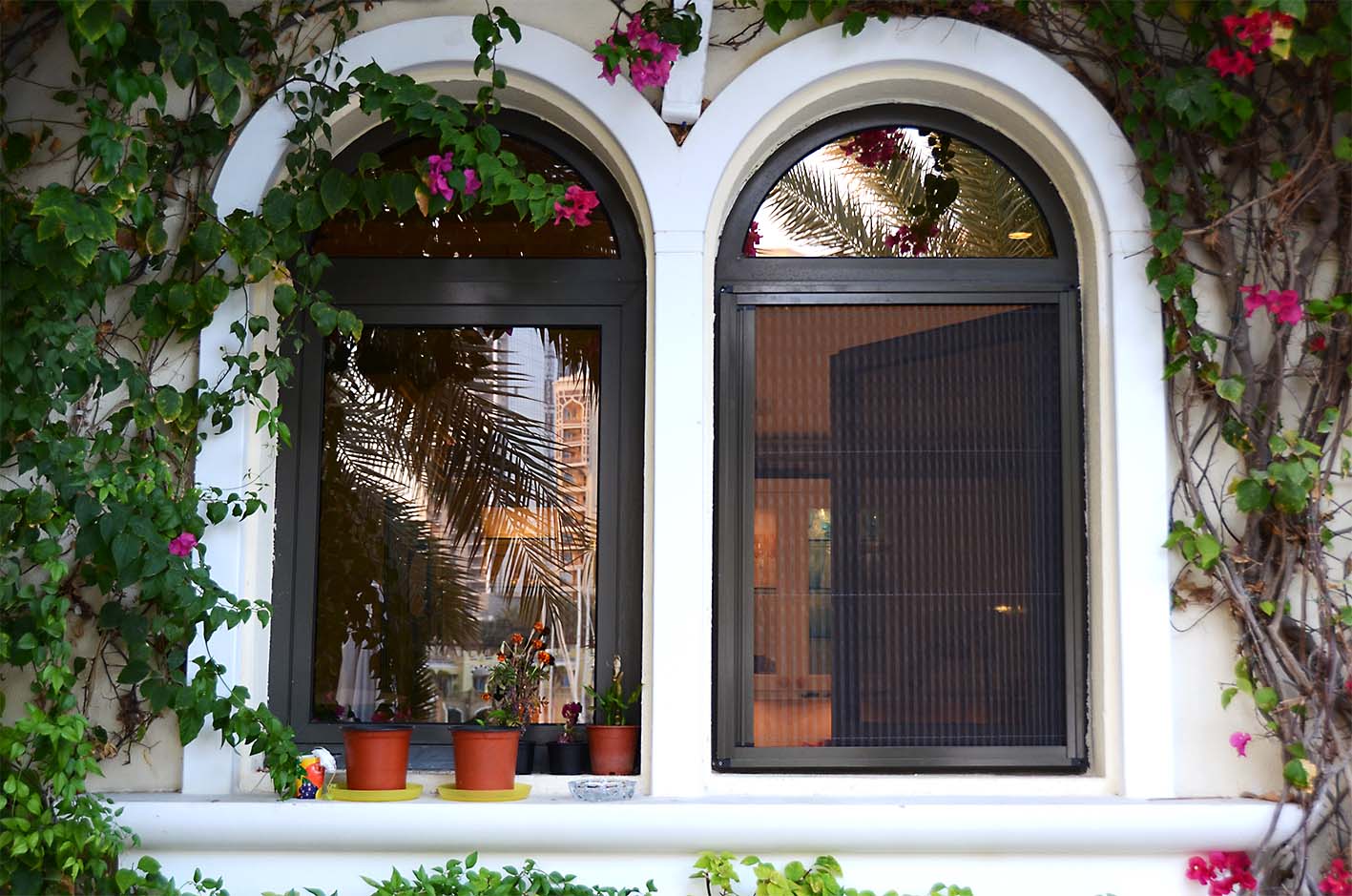 Traditionally, French windows have been difficult and expensive to install a fly screen on. Now our range of pleated screens make fitting a functional and good looking screen an affordable option. The double pleated screen simply tucks away to the sides of the two window panels when not in use. When the window panels are open, you simply slide the pleated mesh together to join the screen together.